The life of Kendrick Lamar
"I think I was put on this Earth just to do music." He's a proud Compton native and the first rapper to win a Pulitzer Prize. He's back performing at the Super Bowl. This is the life of Kendrick Lamar ...
In the state of just being a Black man, I've been called many things. Kendrick Lamar am a king, no matter what you call me. He was a before he turned 10. straightA student who He wrote one of Barack Obama's favorite songs. He's called himself K-Dot.. Kenny… LAMAR This is Kendrick Lamar. Tell me a little about yourself, Kendrick. I'm 22. I was born and raised in Compton, California. I love music. I think I was put on this Earth just to do music. was born on in Compton, California.. the home of N.W.A. founder Suge Knight. Death Row Records His mother named him after the Temptat| I was surrounded by music my whole life. I was raised on oldies and gangster music. interviewed by "Ambrosia for Heads" interviewed by "Ambrosia for Heads" And my parents was the parents that loved to party, man. His father the Gangster Disciples spent time in a street gang, and later Lamar would write songs about the many friends who ended up in gangs. Three of my homeboys that summertime was murdered. You still have to face realities of this. I've got to get back off that tour bus and go to these funerals. and had a stutter, He wasshot , but his family nicknamed because he acted like an adult. JUSTICE As a kid, he witnessed the LA riots.. And his idols filming the video Dr.Dr and Tupac for "California Love. It's something I can never forget. From physically seeing them, to hearing them on the record, to him applying himself in the community. In middle school, a teacher ignited his love for poetry, and he started rap battling, at first under the name K-Dot. the hands of a Spartan My words like a sword in Marching on Rosecrans You can't cause conflict ERE At 24, he was spotted by Dr. Dre. he collaborated ROL & ROL TERN That was the moment I knew I've arrived. It's not an introduction. He plays a beat and says, "Write to it." When he was 25 hen he was 25 he released his major-label album which chronicled the street violence he saw growing up. It's like crack when you first hear your vocals come out the speakers, man. And that's something I kept chasing. wanted to keep hearing it. The album went triple platinum. His next album, "To Pimp a Butterfly," was released in 2015, just months after the Black Lives Matter movement spread the face nationwide. Lamar rapped about Black pride, social justice, and police brutality. Leadership, how can I use it? Leadership, how can l use it? For better or for worse? With money and with my celebrity, how can I pimp it? Can I pimp it negatively, or can I pimp it in a positive way? The album se The album set and the song "Alright" became an unofficial anthem at BLM protests. "We gon' be all right!" At age 29, he got engaged to his high school girlfriend, Whitney Alford. In 2018, he created the soundtrack for the groundbreaking superhero movie The same year, at age he became the first pop artist to win a Pulitzer Prize, Tell us what this means to you. at the 2018 Pulitzer Prize Ceremony - It's an honor. Been writing my whole life. To get this type of recognition is beautiful. He then went hiatus, questioned his silence and some fans kilo 96 Where in the entire fuck is Kenny???? itz_sokool Where's @kendricklamar, can't wait for his album to drop during the 2020 protests. Black Lives Matten Lamar calls himself a devout Christian and once dressed for Halloween. up as Jesus Satan want to put me He's so private, that the media has neverreported the name of his daughter, who was born in 2019. who was born in 219. who was born in 2 19. In 2021, he would perform at it was announced the 2022 Super Bowl. DRE DRE D. Anybody can be a rapper. My little brother can put some words on the paper that rhyme and call it a rap. This is nothing to be reckoned with. This is a real art. This is hip-hop. Editor Camille de Zaluski
Share on

Share on WhatsApp

Share on Facebook

Share on Twitter

Copy the URL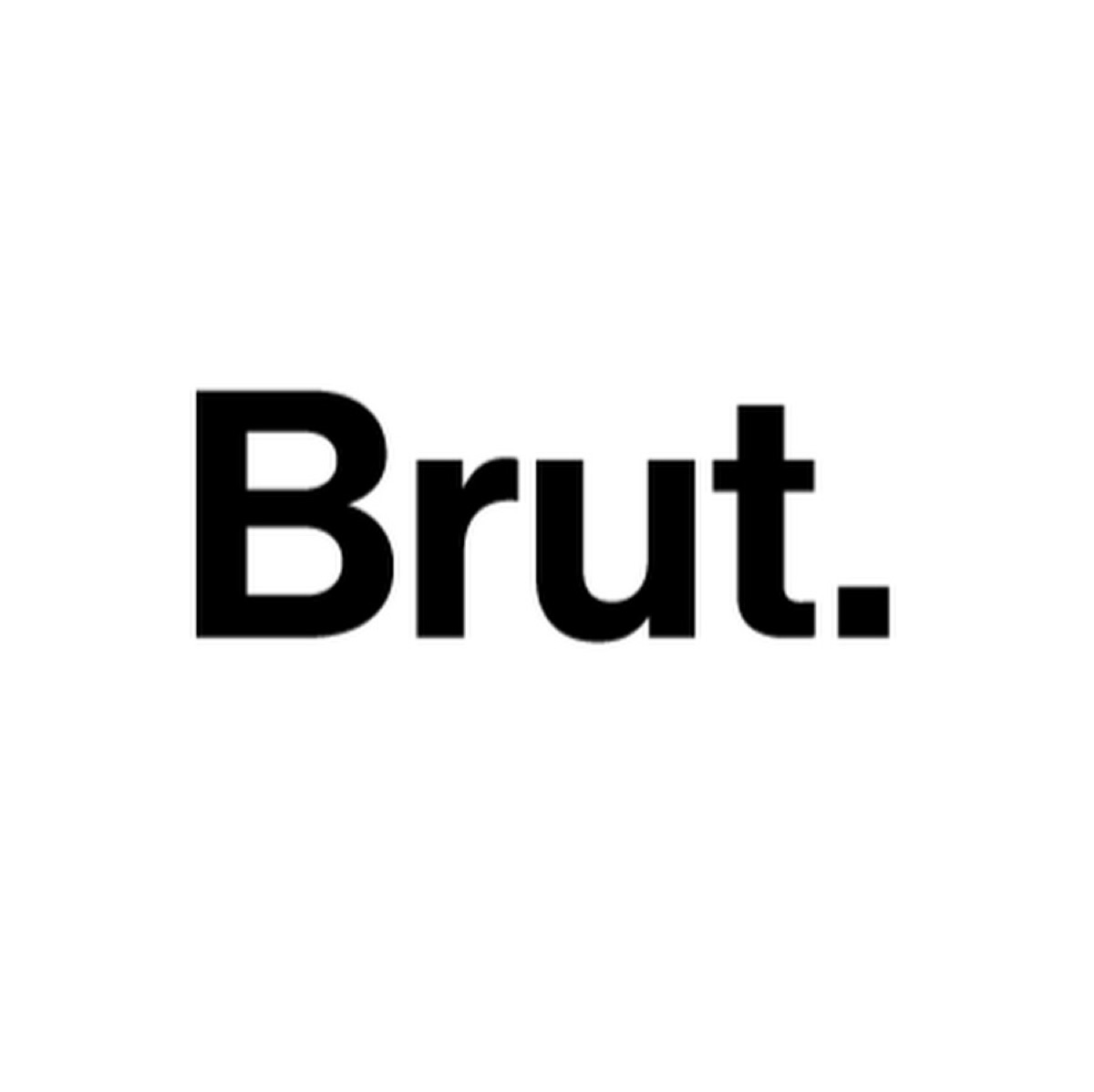 Brut.
In the state of just being a Black man, I've been called many things. Kendrick Lamar am a king, no matter what you call me. He was a before he turned 10. straightA student who He wrote one of Barack Obama's favorite songs. He's called himself K-Dot.. Kenny… LAMAR This is Kendrick Lamar. Tell me a little about yourself, Kendrick. I'm 22. I was born and raised in Compton, California. I love music. I think I was put on this Earth just to do music. was born on in Compton, California.. the home of N.W.A. founder Suge Knight. Death Row Records His mother named him after the Temptat| I was surrounded by music my whole life. I was raised on oldies and gangster music. interviewed by "Ambrosia for Heads" interviewed by "Ambrosia for Heads" And my parents was the parents that loved to party, man. His father the Gangster Disciples spent time in a street gang, and later Lamar would write songs about the many friends who ended up in gangs. Three of my homeboys that summertime was murdered. You still have to face realities of this. I've got to get back off that tour bus and go to these funerals. and had a stutter, He wasshot , but his family nicknamed because he acted like an adult. JUSTICE As a kid, he witnessed the LA riots.. And his idols filming the video Dr.Dr and Tupac for "California Love. It's something I can never forget. From physically seeing them, to hearing them on the record, to him applying himself in the community. In middle school, a teacher ignited his love for poetry, and he started rap battling, at first under the name K-Dot. the hands of a Spartan My words like a sword in Marching on Rosecrans You can't cause conflict ERE At 24, he was spotted by Dr. Dre. he collaborated ROL & ROL TERN That was the moment I knew I've arrived. It's not an introduction. He plays a beat and says, "Write to it." When he was 25 hen he was 25 he released his major-label album which chronicled the street violence he saw growing up. It's like crack when you first hear your vocals come out the speakers, man. And that's something I kept chasing. wanted to keep hearing it. The album went triple platinum. His next album, "To Pimp a Butterfly," was released in 2015, just months after the Black Lives Matter movement spread the face nationwide. Lamar rapped about Black pride, social justice, and police brutality. Leadership, how can I use it? Leadership, how can l use it? For better or for worse? With money and with my celebrity, how can I pimp it? Can I pimp it negatively, or can I pimp it in a positive way? The album se The album set and the song "Alright" became an unofficial anthem at BLM protests. "We gon' be all right!" At age 29, he got engaged to his high school girlfriend, Whitney Alford. In 2018, he created the soundtrack for the groundbreaking superhero movie The same year, at age he became the first pop artist to win a Pulitzer Prize, Tell us what this means to you. at the 2018 Pulitzer Prize Ceremony - It's an honor. Been writing my whole life. To get this type of recognition is beautiful. He then went hiatus, questioned his silence and some fans kilo 96 Where in the entire fuck is Kenny???? itz_sokool Where's @kendricklamar, can't wait for his album to drop during the 2020 protests. Black Lives Matten Lamar calls himself a devout Christian and once dressed for Halloween. up as Jesus Satan want to put me He's so private, that the media has neverreported the name of his daughter, who was born in 2019. who was born in 219. who was born in 2 19. In 2021, he would perform at it was announced the 2022 Super Bowl. DRE DRE D. Anybody can be a rapper. My little brother can put some words on the paper that rhyme and call it a rap. This is nothing to be reckoned with. This is a real art. This is hip-hop. Editor Camille de Zaluski